Journal Entry:
Thu Jan 10, 2013, 12:30 AM
Story thus far:
As Satsu's spirit guides us down the path that leads to the fortress, many teams split up to help villagers from rampant evil. Several days may have passed, the evil spreading out farther and some warriors even about to give up on this unceasing trial, but all of them push through as they near the source of the malignant aura.
Appearing before several teams are some of our strongest warriors turned corrupt: Azami, Kanmuri, Hajime, Ran and Fei. Our levels cannot compete against the bosses equally, so we must team up. They are incredibly fierce and strong enemies each having their fortes and weaknesses. They block the path to the justice!
BOSS ENCOUNTER
Team Quest
(Team mission): In order to protect the village from the rampant evil and save Momo, we first must get past the five obstacles that impede us.
Summary
: Each team must make their way up to the fortress that Momo is being held captive, but that doesn't mean there's a clear path. Some of our very trusted peers stand in our way, and we must defeat them!
In your teams, impede the boss that stands in your way! TEAMWORK between both OC's and members must be evident. Remember to look at your teammates' profiles to see what classes and weapons they chose and think of a strategy to defeat the boss.
In order to defeat your boss, you must guess the answers three riddles that give three separate answers. The answers that you come up with are PROMPTS you must use in your collaboration. These prompts are NOT the same as the boosting prompts. Please NOTE your teammates on your answers and do NOT notify any other team of your answers. All three prompts can go into one piece, or three separate ones.

There are THREE separate answers, ONE for EACH riddle. Please only give ONE answer per riddle.
Any form of collaboration between teammates is allowed, as long as all teammates participate. (i.e. A group collab picture, a collab picture with a relating story entry, a collab story with a relating picture, a comic strip, etc.)
Prompt answers do not have to be exact, as long as it's generally correct.
1 prompt answered correctly = Injury on the boss
2 prompts answered correctly = Stunning the boss
3 prompts answered correctly = Defeating the boss (NOT killing!)
List of teams
(You may label your team with a name or call yourself a guild, whatever you please.)
Team Leader
Eimi

1.


2.


3.


4.


5.


6.


7.
:thumb347462796:

's Kasumi
8.
:thumb347392770:

's Kiyo
9.


10.

:thumb347013781:

11.


12.
:thumb347017934:

13.


's Kaji
14.

:thumb348008520:
15.

:thumb347193038:
16.
:thumb347180997: :thumb347063052: :thumb347008388:
17.

18.
:thumb347025622:
:thumb347713550:
19.
20.
21.
Italic characters= Their profiles are not done yet
** If there are any problems with the current team matchups, you're not on this list or submitted your form after posting, note Shika and/or Bay ASAP.
BOSS:
Kanmuri
Riddle 1:
They turn death back around and raise them up from the ground
Riddle 2:
Getting along can be quite a feat, but without them life would be incomplete
Riddle 3:
Half of a whole
Teams against her:
2, 1, 12, 17, 21
BOSS:
Azami
Riddle 1:
They can cause your imagination to consume your enemy
Riddle2:
I may be used to give you knowledge or simply to entertain.
Riddle 3:
I give you a clearer view of the world.
Teams against her:
14. 8, 11, 18, 13
BOSS:
Ran
Riddle 1:
A great source of food, material or medicine
Riddle2:
Take care of it and it will take care of you.
Riddle 3:
Every living organism does it, but while it happens we do not notice.
Teams against her:
7, 10, 16, 19
BOSS:
Hajime
Riddle 1:
My place of birth
Riddle2:
From the same origin, brought fourth at the same time.
Riddle 3:
Half of a whole
Teams against him:
6. 15, 20, 14
BOSS:
Fei
Riddle 1:
Long and deadly and created to kill.
Riddle2:
White and red will blend together and this is what you get.
Riddle 3:
A fine edge that can induce a shrill pain.
Teams against her:
3, 5, 9, 4
The deadline for these entries is Saturday January 19th, entries afterwards will still be considered a team mission, but may be missed in the next event blog.
Bosses' Mission
And now... Meet your
Evil Bosses
More Baddies
Other TEAM LEADERS may also turn evil if they wish!
Please use this template for baddies:
sta.sh/016l1lmg2n50
If you decide to come to the bad side, please notify your team. You may note or ask the other villains to participate in a collab piece.
All evil bosses may collab with each other in some way to unleash the chaos that you have caused by solving at least one of the riddles associated to your character. Your answer must also be somehow incorporated into your entry(s).
Side Quests
Individual boosting can also be acquired with prompts as SIDE QUESTS in the RPG world. Powerful bosses have left a trail of destruction in the village and it is up to us to clean up their mess. They may involve defeating minions sent from the boss, to collecting ingredients to remake lost potions.
These prompts are to be used in your own INDIVIDUAL entries.
You may use more than one character's prompts to get boosts, but prompts will be used as usual, every 5 prompt in one stat = 0.5 stat points.
??? (Intelligence): Experience // Advantage // Sneaking around // Plan // Final Boss
Hade (Stamina): Enchant // Initiative // Critical mass // Downtime // Encounter
Joshua (Seals): Purify // Spells // Spirits // Sparkles // Staff
Azami (Genjutsu): Confusion // Conceal // Hinder // Wing it // Wand
Fei (Taijutsu): Knuckles // Bulls eye // Power-up // Sword in the stone // Combo breaker
Kan (Ninjutsu): Reflection // Fairies // Restoration // Breeze // Gateway
Hajime (Force): Savage // Shield // Bash // Beast // All mighty
Ran (Speed): Creeping vine // Flourish // Metamorphosis // Skyward // Glow
There is no time limit for boosting in this event, but please submit it to the proper folder. These will be posted again in a blog in the future.

Please ask any questions or inquiries to Shika or Bay.
Joshua and Hade both guard the entrance to the cave. They are unwilling to fight until you defeat the bosses that appear before you, but they do give us but ONE warning:
You cannot win for we have the ultimate weapon;
a harbinger that will shake you with fear. Give up while you can.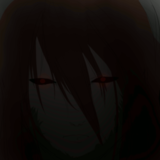 (Please click)